directed by James Cullen Bressack
The film was entirely shot on an iphone so the trailer it starts on a small screen. I also made the title in theend being tipped in.
The title design I created for the trailer was later used for the DVD cover as well (see below).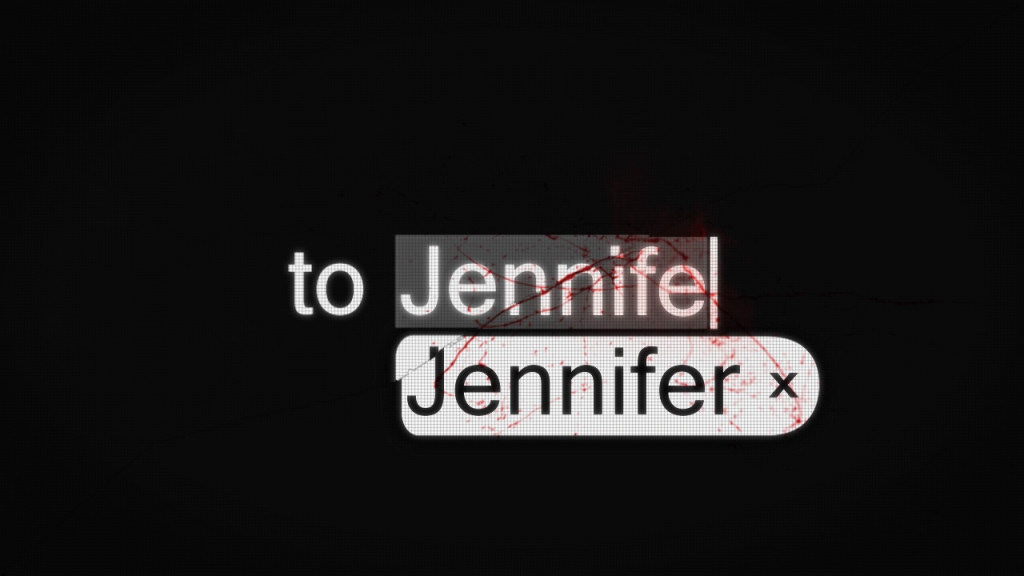 DVD Cover of 'to jennifer':